About us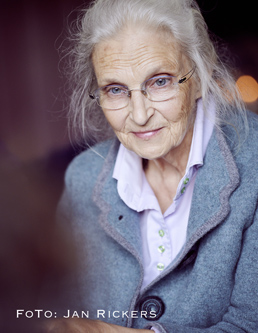 "The story begins in midwestern USA where the land is so flat that the sky above seems to go on forever. I was born in Kansas, a state which mostly has space and a good wheat harvest to offer.  In contrast to what I found to be a dry and rather boring landscape, my home was a place of joy and liveliness. My four sisters and I were born into an Amish family.  One of our shared joys was to accompany our mother to the "Quiltings". At a Quilting, ten to fifteen women from our faith community would gather to complete a quilt. When a woman had finished patching a top, everyone would come together to help quilt the three layers together. Fifteen experienced women could easily finish the quilt that day. 

For us children, the great fun was to play in the cave created by the quilt being stretched out on the rails of the wooden frame. Of course, that fun only lasted until we grew tall enough that our heads brushed the underside of the quilt. At that point, we were given the opportunity to try our first stitches. I was four year old when I sat at the quilt for the first time and could playfully learn with a threadless needle. As soon as Mom noticed that my stitches had become more regular, she gave me thread. But it had no knot in it. In this way, I learned over time to make fine, regular stitches without having to remove thread from the material. Only after my quilting skill met my dear mother's high expectations were my stitches allowed to stay in the quilt.  For years, I quilted in this way and, in doing so, I learned the wonderful handcraft from the very beginning.

Many years later, I traveled to Germany for a voluntary service, and there I met my future husband. My three year service commitment turned into decades. At some point, I was so pleased to see an interest in the art of patchwork gaining popularity among Germans, because it reflected an important part of my own life. Yet, I felt that the projects always lacked something:  the quilting. Until then, I had never even considered the possibility that a quilt could be finished without finely quilting it. That's when I decided to teach the art of quilting by hand. I wanted to help people to be able to add the finishing touches to their patchwork art with fine and even quilt stitches.

Some people tell me, "I can't do that. After all, I didn't grow up in that kind of situation; I never had the possibility to practice quilting my whole life. To that I would say that this is a craft that is easy to learn. If a four-year-old child can learn how to quilt, then anyone can, right?

Over time, I have happened upon many new ideas that have made the act of quilting easier for me. That's why I began to sell materials and tools alongside teaching quilting courses. I offer you exactly what I myself use, tools that greatly improve the experience a beginner has learning this old, traditional art. This led to the creation of our small, international business, which is run by our family. 

You can find more information about our classes on the https://kurse.millersquilting.de. We offer products in our Shop, or you can visit us at an exhibit we're attending.

I wish you much joy!
Yours,
Esther"
Esther originally wrote the above "letter" for the MillersQuilting website. We decided to keep it in the updated version because we want to respect her intentions for both the courses and the products she chose to offer as we move forward. Although none of us can replace Esther, we know she wants us to carry on the business she began. Knowing how to do so without her will take time, and inevitably changes must be made. 
To begin with, we have now updated this website to make the online shopping experience better on all devices as well as to include the LeseStoff products. The international selection of textile-related reading material, formerly www.quiltbuch.de or www.textilbuchversand.de, was begun by Christine Bell in Berlin in the 1990s. In 2008, she passed the torch to Angelo Miller, Esther's youngest son.
Angelo has been at Esther's side in MillersQuilting for years now, playing essential roles in the website development and the designing of the JEMS quilt frames. If you ever visited us at a Quilt Show, you most likely met Angelo. At the "HandQuilting Center" in Töpchin, Germany, Angelo builds beautiful, furniture-quality quilt frames in the wood workshop so he's not always available by telephone. But you might reach Gabi (Frau Reinholdt) in the shop or Angelo's wife (Cara) who lends a hand where needed and hides behind the camera in the social media department. 
Our work involves a wide variety of areas for the business: woodworking, translating/editing/designing/publishing Esther's books, webshop design, import & export, video editing Esther's YouTube tutorials. So besides continually learning how to keep up with all that (not to mention changing tax laws and postal costs!), Angelo & Cara parent four wonderful children, serve in their church, renovate old buildings on the property and tend to their small "farm" and ever-expanding garden. 
Although we certainly can't teach you how to quilt like Esther, we hope that we can serve you in the same caring, intentional way that Esther did. Currently, we are exploring options for future quilting bees, courses, videos and quilt shows.  We'll keep you posted!  
Thank you, for supporting our small, family business. As Esther says, "Quilting connects more than three layers of fabric."
~ The Millers